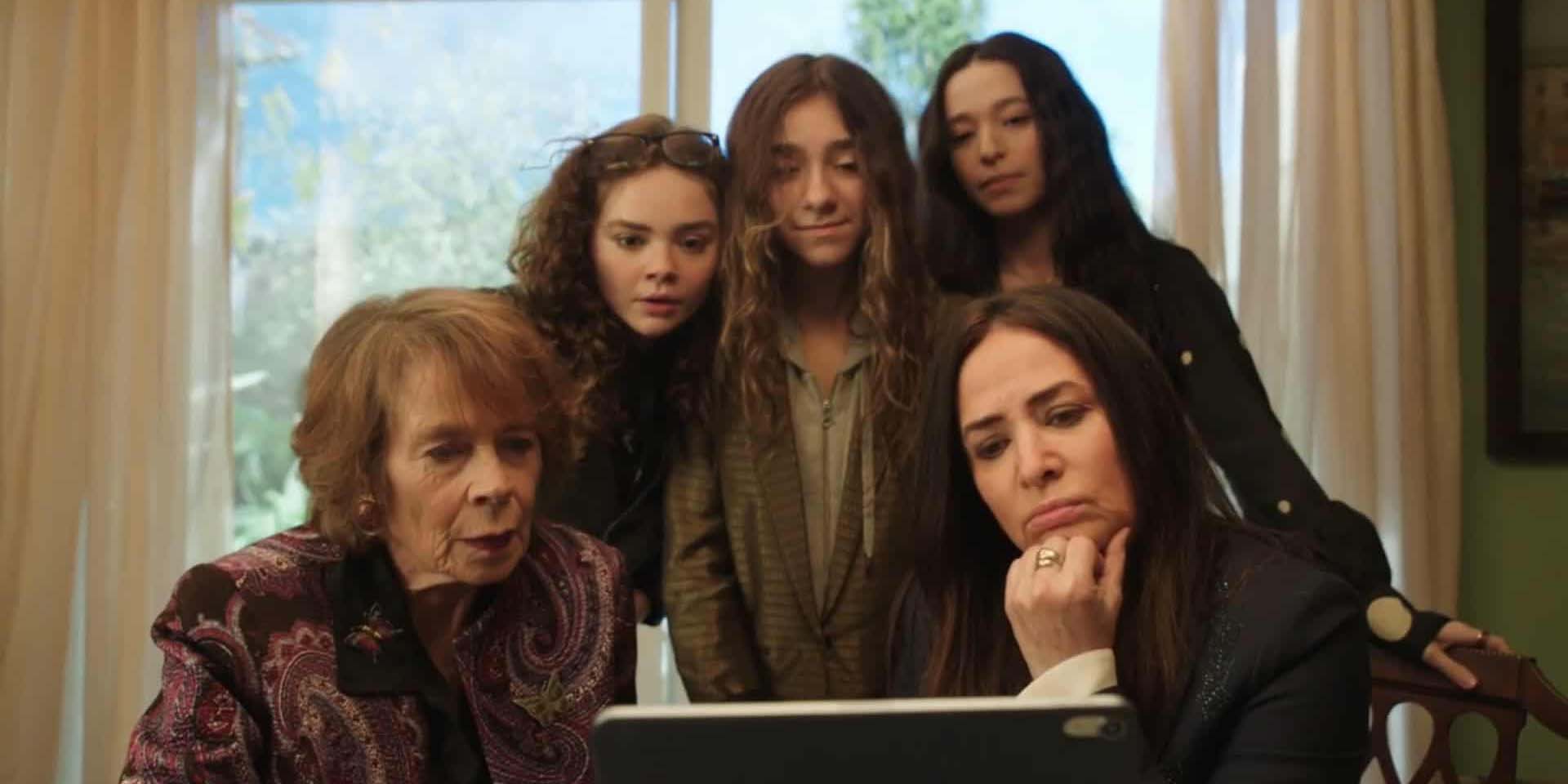 Josh Bids Farewell to Better Things
I first discovered Pamela Adlon on Louie, though she's had a long career as an actor and voice-actor.  I followed her from Louie on to Better Things, her loosely autobiographical comedic/dramatic show.  I deeply loved Better Things right from the start.  I am so sad that it's over!!
The series explores the lives of Sam Fox (Pamela Adlon), a divorced mom working in Hollywood as an actress and raising her three kids.  Much of the series was based on Ms. Adlon's real experiences raising her three kids and also her life as a successful but not terribly famous woman working in Hollywood.
From the beginning, I found Better Things to be incredibly engaging because of how real it felt.  The show eschews any sort of traditional TV show structure.  There are none of the usual story or character arcs, in an episode or even across a season, the way you might expect.  Many episodes don't even have a singular story for the viewer to follow through the episode; we might get three or four only tangentially connected vignettes, for instance.
Out of this unique and unusual structure comes the show's genius-level ability to make the viewer feel like we're peeking into the actual lives of this family.  These characters and their mostly very small-scale struggles and triumphs feel so REAL to me.  It's an extraordinary achievement, one borne out of Ms. Adlon's incredible writing and directing as well as the tremendous craft of the show's ensemble.  Better Things is also able to balance comedy and drama with superb skill.  The show is able to go to some deep places, but a big laugh is never too far away.  That's key to how enjoyable it is to watch.
The show is an incredible showcase for Pamela Adlon's skills as a writer, director, and actor.  The show feels like it's incredibly personal for her.  I am impressed by how that feeling has only deepened as the show has gone on.  Ms. Adlon clearly pours so much of herself into this show.  It shines through.
It's been fun watching the actors who play Sam's kids grow up over the course of the five seasons of the show.  Mikey Madison, Hannah Alligood, and Olivia Edward were great right from the start in season one, and all three of them have continued to improve and develop; they're all top-notch performers.  One of the many unique aspects of Better Things is how they allow all three kids to behave very poorly at times: stubborn and selfish and prickly.  Most shows wouldn't go there (at least without transforming into a Very Special episode).  All three actors are able to play these kids with nuance and sophistication, so as viewers we can be as frustrated as Sam is with these kids in one moment, and then our hearts melt when we see them in an act of kindness and thoughtfulness a little while later.  This all contributes to how real and naturalistic the show feels.  I was happy to see Duke, Sam's youngest, get a very meaty storyline this season.  It was sad to see the usually cheerful, open-hearted Duke enter her sullen teenage phase, but it was also nice to see Duke get this time in the spotlight.  I also, of course, have deep love for Celia Imrie as Sam's strong-willed, fiercely independent mother Phil.  I can't get enough of Phil.
Over the years, many wonderful supporting cast-members have woven in and out of the show, just as friends can do in real life.  My favorite is Diedrich Bader as Rich; I was delighted he had so much to do in this final season.  (He had several great sequences, including a storyline in which he helps Max get an abortion.)  Bring on the spin-off show starting Mr. Bader!!  I've always loved when Kevin Pollak would pop up as Sam's brother Marion, and so I was thrilled that he too played a major role in this final season.  Mr. Pollak is an incredible comedic performer, though he mostly plays dramatic scenes here, and he's so good.  I also loved how much Rosalind Chao (Keiko O'Brien on Star Trek: The Next Generation and Deep Space Nine!) had to do this season as Marion's prickly wife Caroline.  Her scenes with Sam were so funny and uncomfortable!  Ms. Chao is a terrific actress.  I loved that the finale gave a happy ending to Sam's friends Sunny (played by Orange is the New Black's Alysia Reiner) and Jeff (played by Greg Cromer).
New faces this season included Ron Cephas Jones (Luke Cage, Dolemite is My Name) and Danny Trejo (Machete), who both played versions of themselves.  I was also happy to see Phil LaMarr (who voiced John Stewart on Bruce Timm's animated Justice League series) as a cemetery tour guide, and Lena Waithe (Master of None) as a TV show producer.
When I get to a final season of a TV show I love, an important barometer for me in evaluating whether they stuck the landing is how happy or unhappy I am about where they left the characters.  Better Things gets high marks in this regard.  I was particularly happy that they sent Phil off on new adventures in London.  I'd been worried back in season one that something bad would befall Phil before the end of the season; I'm glad my worries proved unfounded and they left Phil in a happy place here, still charting her own single-minded course and going off on new adventures.  I was a little bummed they gave Phil and Max their final bows in the penultimate episode, so they were mostly absent from the actual series finale, but I think the choice made sense.  I loved that Sam hosted one more final gathering of family and friends in the finale.  Watching the show, I've often been envious of how Sam's house (and especially her kitchen!) often seems to be a happy congregating spot for so many of her family and friends.  (I hope Pamela Adlon's house is like that in real life.)  It was lovely to get one last big gathering of Sam's extended clan of friends/family in the final episode.
Speaking of Sam's awesome house — one of the great sets on any TV show ever — I loved that the house itself got a lot of attention here in the finale!  (I couldn't believe it when you-know-what household item fell and broke!!)  I also enjoyed several additional mouth-watering scenes of Sam cooking up yummy stuff in her kitchen.  (How about publishing a Better Things cookbook??)
I will miss this show.  Why did it have to end??  I'd have been happy to continue checking in on Sam and her family for ten episodes a year for the forseeable future.  But I guess that's not how life works.  As Sam herself had to face repeatedly in this final season, time passes, things change, and things — even good things (Better Things) — end.  Bravo to Pamela Adlon and all of the talented people involved in creating this wonderfully beautiful and unique show, behind the camera and in front of it.  Thanks for bringing us along on this journey.
Please support my website by clicking through one of our Amazon links the next time you need to shop!  As an Amazon Associate, I earn from qualifying purchases.  That means I'll receive a small percentage from any product you purchase from Amazon within 24 hours after clicking through.  Thank you!