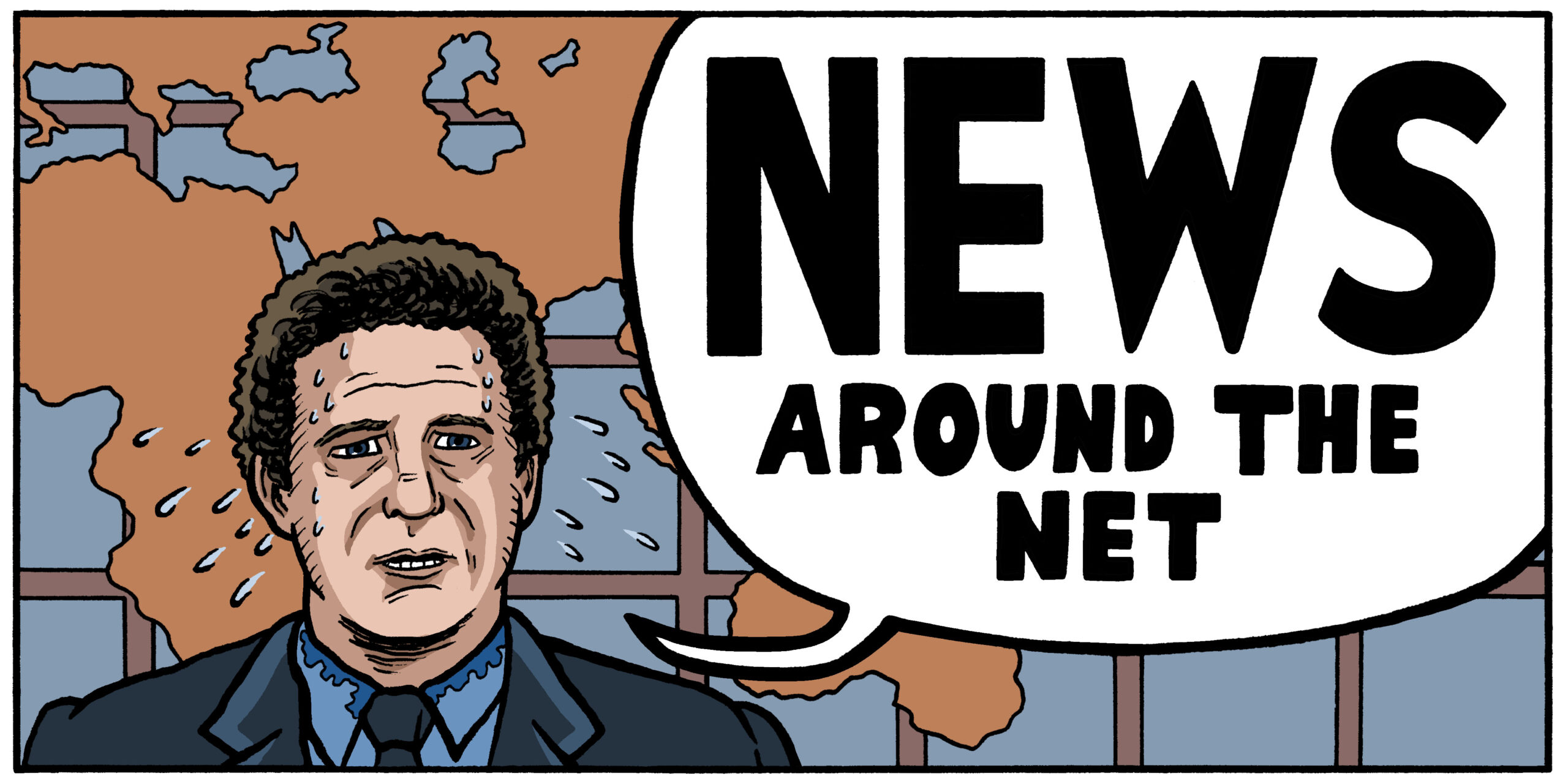 News Around the Net
Let's start with some awesome trailers!  The one I'm most excited about is this terrific trailer for Dune Part Two.  (I loved Part One and can't wait for the continuation!!)
This latest trailer for The Flash looks great.  (Though it might show a bit too much — so make your own decision as to whether to watch it.)  Is this movie actually going to be good??  I hope so.
The Mission: Impossible movies have been getting better and better and better.  (The most recent one, Fallout, was my favorite of the franchise so far!)  Will the streak continue?  This trailer for Dead Reckoning Part One looks incredible.  (I friggin' love seeing Henry Czerny back as Kittridge, reprising his role from the very first movie!)
I'm intrigued by this trailer for The Creator, a new-sci-fi film from Gareth Edwards (Rogue One). This looks great!
A new Martin Scorsese movie is always of interest, and wow, this trailer for Killers of the Flower Moon packs a hell of a punch.  I can't wait to see this:
Good news, everyone!  Futurama is returning!!!
This trailer for Platonic, a new Apple TV+ show starring Seth Rogen and Rose Byrne (who were so funny when paired up for the Neighbors films), looks great!
Black Mirror is coming back for a sixth season??  That's exciting!!  Here's a teaser:
Wow, Kenneth Branagh is making a third Inspector Poirot film?  I wasn't expecting that!  (Click here for my review of Death on the Nile.)  I'm not exactly chomping at the bit to see this, but I'm always game for another one of these.  I'm curious to see what Mr. Branagh has put together:
This is a must-watch: a reunion of the Party Down cast!
I wish I was more excited by this trailer for Foundation season two.  Isaac Asimov's Foundation novels are some of my all-time favorite books.  But I thought the first season was mediocre.  This new trailer looks gorgeous but I don't have much hope they're hewing closer to the novels this time…
I'm fascinated that they're still trying to make an expanded King Kong "monsterverse" a thing — here's a trailer for an animated Skull Island show on Netflix.  I don't plan to watch this, but I wish them the best.
The Roddenberry Archives has released some very cool stuff recently.  This short, Regeneration, is wild — it depicts an event that many Star Trek fans have imagined for decades: Spock visiting the grave of Captain Kirk on Veridian III, following the events of Star Trek: Generations.  The short also depicts the effort to recover the crashed Enterprise D saucer, an event made canonical by Picard season three!
Once I watched that, I went down a rabbit hole.  This short is wild — it depicts a beautiful look at Earth during the Original Series era of Trek… and also Yeoman Colt from the original Star Trek pilot, "The Cage"!  I don't know what it all means, but it's beautiful:
They've also got some fantastic short documentaries on Trek, such as this one, exploring the design of the Enterprise D from Star Trek: The Next Generation:
Do people still care about The Hunger Games?  This trailer for the prequel movie looks great, but speaking for myself I don't feel like I have any need to see more from this universe.  But I guess I'm not the target audience…
This is a fascinating article exploring some of the best musical cues in TV show finales.  Major props to the author for highlighting the finale of Freaks and Geeks!
I'm finding it hard to believe that, after decades of speculation, a Beatlejuice sequel is finally happening!!  Wild.  Can this possibly be good?  We'll see…
Whaaat??  They're making an animated Babylon 5 movie, featuring the original cast???  And apparently it's already been completed???  Wowsers.  I can't wait to see this.  I hope it's good.
I love Lizzy Caplan (she was amazing in the recent adaptation of Fleshman is in Trouble), and this is a wonderful interview.  (Though I'm not planning to watch the upcoming Fatal Attraction remake she's starring in…)
Click here for an interesting in-depth interview with Natalie Portman.
I'm a huge Beatles fan, and so I loved reading this look back at their "Red" and "Blue" compilation albums…!
I was sad to read that Paul Simon is suffering from hearing loss, and is considering not touring anymore.  I wish him the best.
Click here for a nice in-depth interview with James Gunn and members of the Guardians of the Galaxy cast.  I loved Guardians of the Galaxy vol. 3!
I loved The Bear season one, and I'm thrilled to learn that Bob Odenkirk is joining the cast for season two!!
I'm glad to read that Loki season two is coming in October.  I loved season one and can't wait for more.  (It's been almost two years!!)  I wish some of the other Marvel Disney+ shows were getting second seasons!  (I'd love to see more Hawkeye… and Ms. Marvel… and She-Hulk…!)
I'm intrigued to read that all eight episodes of Echo will be released at once.  Marvel hasn't released any of its other TV shows in that manner.  Does this mean the show is bad and they want to pull the bandaid off?  I am very curious.  I want the show to be good!
This is awesome: a hard-core Simpsons fan has uncovered a heretofore hidden joke in the Spinal Tap episode from thirty years ago.  I love it.
Why do I still buy physical media?  Because that means I own those movies and TV shows and can watch them whenever I want.  If you don't think that's a real concern, you might have missed the recent news that Disney+ is dropping a TON of shows/movies… even some big recent releases like Willow.  (I'm pleased the Howard Ashman doc was apparently saved after a fan outcry… I need to find time to watch that!)
I'll leave you with this incredible Rolling Stone article listing the fifty best movie songs by made-up bands.  Amazing.
Thanks for reading!!
Please support my website by clicking through one of my Amazon links the next time you need to shop!  As an Amazon Associate, I earn from qualifying purchases.  That means I'll receive a small percentage from any product you purchase from Amazon within 24 hours after clicking through.  Thank you!