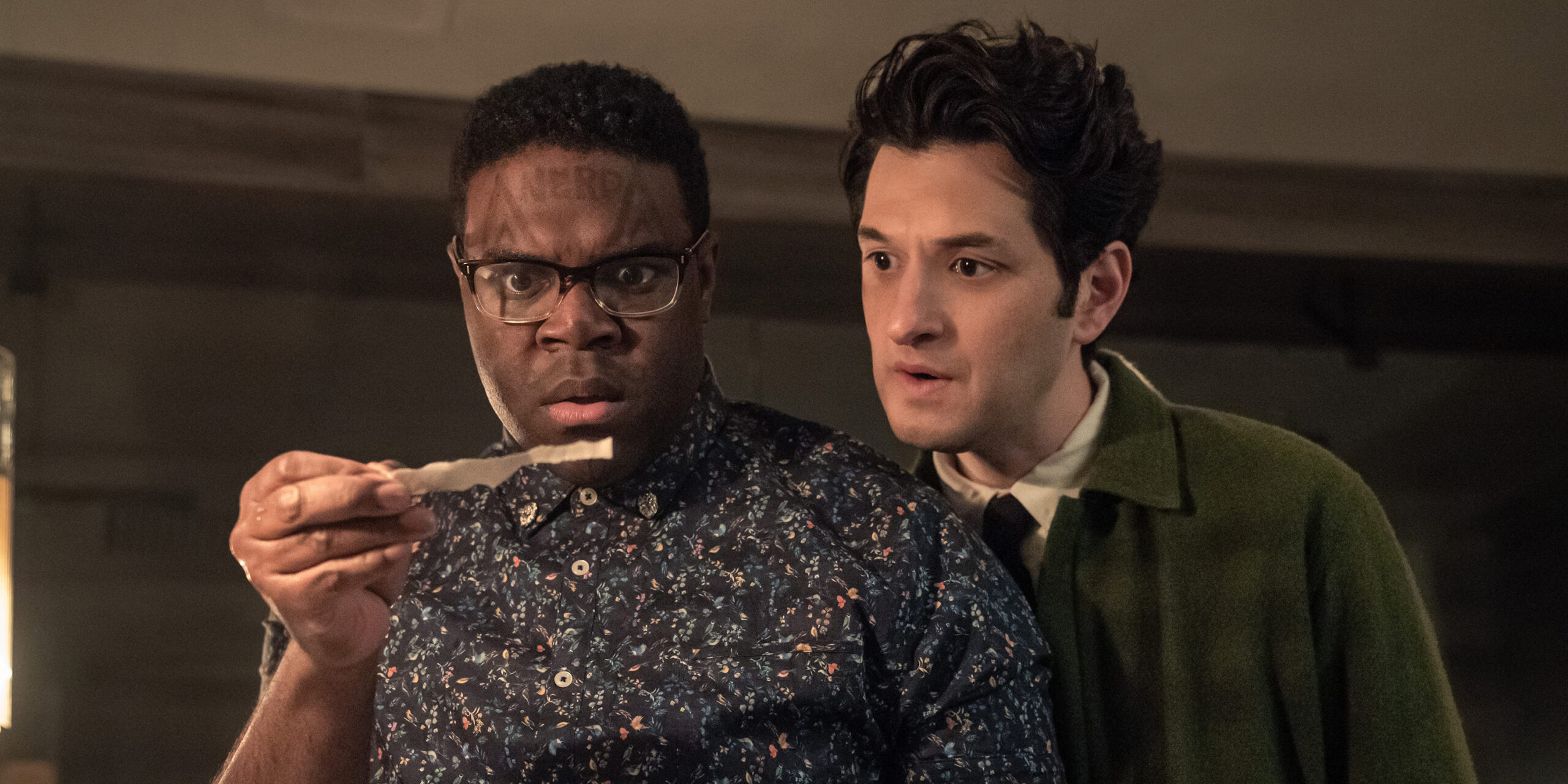 Josh Reviews The Afterparty Season One
The Afterparty is an eight-episode TV series for Apple TV, created by Christopher Miller.  (Mr. Miller, along with his frequent partner Phil Lord, directed the two 21 Jump Street movies, directed and wrote The Lego Movie, and produced Spider-Man: Into the Spider-Verse.)  The Afterparty is a murder mystery with a comedic bent.  The story takes place over the course of one long night, after a high school reunion gone wrong.  The titular afterparty is a post-reunion gathering at the home of the member of the class who's become a superstar: pop-star Xander (Dave Franco).  Unfortunately for Xander, he gets murdered at his own afterparty.  Each episode of the series explores the events of the night from the point of view of a different character, as police detective Danner (Tiffany Hadish) attempts to sort through the conflicting narratives and find the murderer.
I quite enjoyed The Afterparty!  The show has a tremendous ensemble cast, each of whom is a lot of fun to watch.  The murder mystery was pleasingly twisty and kept me guessing.  I particularly liked the storytelling device that, as each character tells their perspective in their spotlight episode, the show shifts into a different genre for that episode.  And so we get a romantic comedy, an action movie, a musical, and more.  I wasn't expecting that twist, which is a fun cherry on top of what was already an entertaining show.  I had a slight fear, at first, that continually seeing the night replayed would be boring, but that was never the case.  The show gets a lot of mileage out of the Rashomon-like device, allowing us to explore these characters and the very different ways they see the world.
I will admit that, with this great cast of comedians, I was expecting a funnier show.  The Afterparty is definitely funny… at times it's hilarious!  But there are also long-stretches when the show isn't trying to be funny.  The balance works, but it wound up being a more serious show than I was expecting.  I liked this show a lot, but I might have loved it if it had been a little funnier.  I'll also admit that not every different episode genre parody worked equally well.  Some were amazing.  The musical episode spotlighting Ben Schwartz's Yasper was incredible, my favorite episode of the season.  And the animated spotlight on Zoë, which used animation to bring to life the different aspects of her personality, was brilliant.  But some were a little less interesting.  The action-movie episode focusing on Ike Barinholtz's Brett was enjoyable for the first 5-10 minutes, but then it started to wear on me a bit.
To say that they assembled a spectacular group of comedic actors for this show would be an enormous understatement..  Tiffany Hadish is perfectly deployed as Detective Danner.  She's hilarious, and her fast-talking, high-enthusiasm energy brings a lot of life into the show.  Sam Richardson (Veep, Ted Lasso), is terrific as Aniq, the escape-room designer who finds himself as the primary suspect in Xander's murder.  While this show is a true ensemble, Aniq is the romantic lead and the character I was most rooting for as I watched.  Mr. Richardson is always hilarious, but he's most famous for playing very strange, outlandish characters.  I was impressed by how he was able to rein that all in to be the everyman hero, while still being extremely funny throughout.  Ben Schwartz (Parks and Recreation) might be my favorite character on the show as Aniq's faithful wing-man Yasper.  Mr. Schwartz is so funny; he enhances every scene he's in.  Zoë Chao (who I loved in the recent Party Down revival, where she plays a very different character) is wonderful as Zoë, the girl who Aniq had a crush on in high school.  I was pleased by how strong a presence Ms. Chao has in the show; she's not just the love-interest, she's a three-dimensional character all her own.  (As I noted above, Zoë's animated spotlight episode was incredible.)  Ike Barinholtz (Neighbors, Late Night, History of the World Part II) skillfully channels his crazy energy to play Zoe's ex-husband Brett.  As with pretty much every actor on this show, Mr. Barniholtz's slightly unhinged comedic persona is perfectly deployed here.  He's so funny.  Dave Franco (The Disaster Artist) is hilarious as the pompous, spoiled Xander.  Mr. Franco knows just how to play Xander's "I'm hot shit and I know it" attitude.  He got me laughing sometimes just by a silent look.  Ilana Glazer (Broad City) is wonderfully nuanced as Chelsea, who everyone thinks is awful but who, of course, has a lot more going on underneath. Jamie Demetriou (Fleabag) is never not funny as Walt, the guy no one seems to remember.  John Early (30 Rock, Search Party) is funny as Detective Culp, Danner's put-upon partner, and Tiya Sircar (The Good Place) and Ayden Mayers are both note-perfect as the self-centered pregnant Jennifers.
You see what I mean?  What a group that is!  Each actor made their character so memorable.  This is a show in which every character thinks they're the star of the show — and most of them get an opportunity to be just that in their spotlight episode.  It works because each of these actors really could have been the start of their own show.  It's fun to see them all bounce off of one another.
Eight episodes was the perfect length for this show.  Any more and it might have started to try my patience.  But the mystery story is well-structured to unfold over these eight episodes, and I was very pleased that the show came to a definite and satisfying conclusion in the finale.  (I'm intrigued that a season two is coming.  I assume we're going to get an entirely new mystery with entirely new characters, right?  That seems like the best way forward… though will that murder also take place at an afterparty??  The show's title might not work so well if this becomes an anthology mystery show…)
I'm glad to have caught up with this show.
Please support my website by clicking through one of my Amazon links the next time you need to shop!  As an Amazon Associate, I earn from qualifying purchases.  That means I'll receive a small percentage from any product you purchase from Amazon within 24 hours after clicking through.  Thank you!