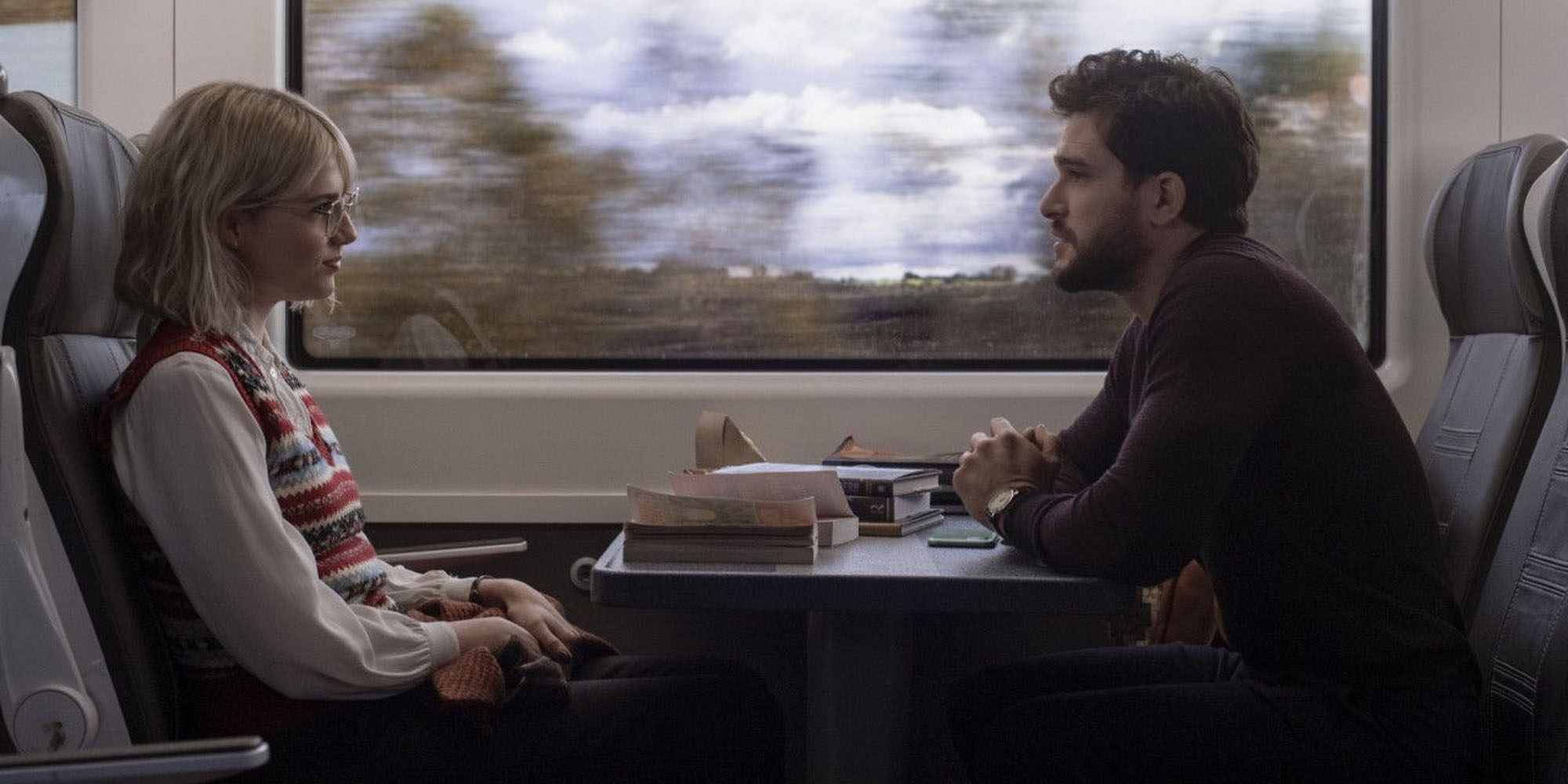 Josh Reviews Modern Love Season Two
I enjoyed the first season of Modern Love, the Amazon Prime anthology series based on the New York Times column of the same name.  As was the case in the first season, each episode of this eight-episode second season adapts a specific Modern Love column.  Each episode tells the story of a romance, though the episodes feature different types of love stories featuring characters of different ages, genders, and situations.  (Click here to watch it now!)
I found myself surprisingly taken by the sweet, tender, funny and sad love stories in the first season of Modern Love, and I was also impressed by the top-notch cast they were able to assemble for each episode.  I wasn't exactly chomping at the bit for more episodes, but I was happy to step back into this show.
I found this second season a little more uneven than the first — which I thought was more consistent — but I found enjoyment from each of these eight new stories.
Episode 01: "On a Serpentine Road, with the Top Down" — The season starts off strong with this tender tale of a widower, Stephanie (played by Minnie Driver), who deeply loves her always-breaking-down old car (a Triumph Stag).  Minnie Driver is terrific and carries the episode on her shoulders.  This was a great start to the new season and my second favorite episode of this new batch.
Episode 02: "The Night Girl Finds a Day Boy" — This was my favorite episode of the season!  I was fascinated by this bizarre, but apparently true, story of a young woman with delayed sleep phase syndrome, meaning she is absolutely unable to sleep during the night-time, when (most of) the rest of humanity does.  This proves something of an obstacle when Zoe (Zoë Chao) starts a relationship with Jordan (Gbenga Akinnagbe).  The two attempt to find some way to live together despite the very different way they each live their lives.  I liked the two leads and I was absolutely fascinated by this wild true story.
Episode 03: "Strangers on a (Dublin) Train" — Paula (Lucy Boynton) and Michael (Kit Harington) meet cute on a train; sparks fly, and they make plans to meet up again soon.  Then the pandemic hits.  I enjoyed the chemistry between Ms. Boynton (Sing Street, Murder on the Orient Express) and Mr. Harington (Game of Thrones) and the "what will they do??" hook of the pandemic was great.  But then the show didn't give us an answer in the end!!  I was so let down by that!
Episode 04: "A Life Plan for Two, Followed by One" — A young woman, Lil (Dominique Fishback) grows up with a tight, platonic friendship with her best friend Vince (Isaac Cole Powell)… but will sexual tension between them as they grow older change things?  I thought Ms. Fishback was a stand-out in The Deuce and it was fun seeing her take center stage here, but this one just didn't quite grab me as much as I'd hoped.  I felt Vince was something of a jerk to Lil throughout the episode, and that wasn't much fun to watch.  (I guess that was the point, but nevertheless…)
Episode 05: "Am I…? Maybe This Quiz Game Will Tell Me" — A middle-school aged girl named Katie (Lulu Wilson) develops a crush on her friend Alexa (Grace Edwards), but she's not sure quite what to do or how to express those feelings.  Things come to an awkward head at an overnight program at their school.  Both kids (Ms. Wilson and Ms. Edwards) were great; but as with the previous episode, this story of potentially unrequited love between kids was painful for me to watch.  Well-made, but not so much fun.
Episode 06: "In the Waiting Room of Estranged Spouses" — Isabelle (Anna Paquin) and Spence (Garrett Hedlund) discover their spouses are cheating on them, with one another.  They meet one another in their therapist's waiting room and tentatively begin a romantic relationship themselves.  Anna Paquin commands the screen as always, and I was interested in this strange but sweet story.
Episode 07: "How Do You Remember Me?" — Two young men, Ben (Marquis Rodriguez) and Robbie (Zane Pais), catch a glimpse of one another on the street of NYC.  In flashbacks we see that they'd gone on a date once, but things went wrong when Ben got the news that his father was in a coma.  I liked the narrative device of bouncing back and forth between their differing perspectives on that date gone wrong and what happened after, but this felt like too slight of a story for me.  As with many of the episodes in the middle of this second season, it just didn't quite grab my interest as much as I'd hoped.
Episode 08: "Second Embrace, With Hearts and Eyes Open" — Divorced couple Elizabeth (Sophie Okonedo) and Van (Tobias Menzies) start to rekindle their romance, just as Elizabeth is diagnosed with cancer.  Ms. Okenodo (Hotel Rwanda, After Earth, Hellboy) and Mr. Menzies (Rome, Game of Thrones, Outlander) are terrific and have fantastic chemistry together.  I really enjoyed this episode.  It was nice to see a very romantic story focusing on older characters.  I found it sweet and sad and very moving.
So, OK, while some of the episodes in this second season of Modern Love didn't quite speak to me as much as those in the first, I'm still glad to have had a chance to watch these new installments of this very well-made show.  I'd be happy to watch a third season, though I don't see any information online about that, even though the second season already came out over a year ago.  So I guess that doesn't bode well…  That's a shame!
Please support my website by clicking through one of our Amazon links the next time you need to shop!  As an Amazon Associate, I earn from qualifying purchases.  That means I'll receive a small percentage from any product you purchase from Amazon within 24 hours after clicking through.  Thank you!